When you step into Bottled Blonde get ready for a rustic modern twist on that's amore. This pizzeria and beer garden in the trendy River North Chicago neighborhood gives a modern nod to traditional Italian plates as well as a German bier garden, which gives it a hopping night scene.
UPshow allows that scene to come to life on the big screen (well at least the 65 HDTVs located inside the bar and restaurant!). Let's take a look at the UPshow Effect at Bottled Blonde – highlighting a few posts that aren't just customer photos, they're customer promotions.
Group Shots:
This Instagram picture, tagging Bottled Blonde, not only shows the restaurant's customers having a great time but it also tells the world of Instagram that Bottled Blonde is the place to be for a good time.
#Foodie Pics:
This Instagram pic shows off Bottled Blonde's delicious food! Meanwhile, some Insta scroller has stopped in his/her tracks with a growling stomach around dinnertime after seeing this. Best of all, this Insta scroller is getting the message "this pizza is freakin awesome!" from a trusted source, which is way more impactful than hearing it from the brand.
Logo Shot: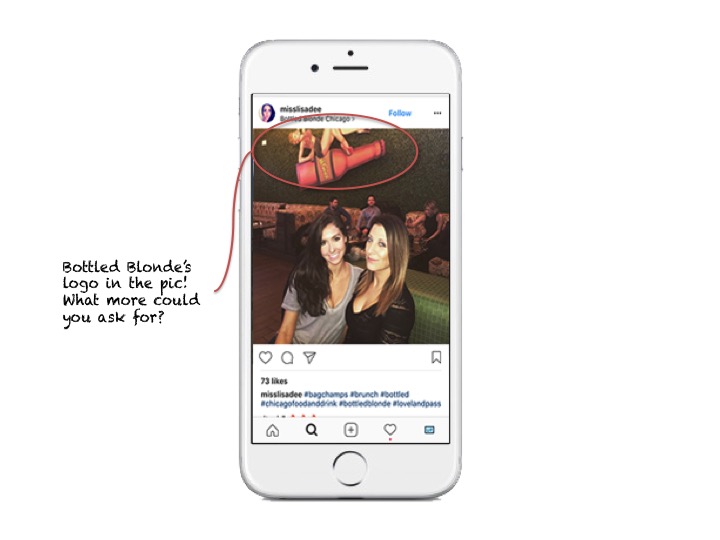 And nothing is better than having your own customers place your logo right in their picture. This picture blasted on social media by Bottled Blonde's own customer displays the venue and acts as free marketing!

With UPshow, Bottled Blonde is creating a social image just as smashing as its night scene!